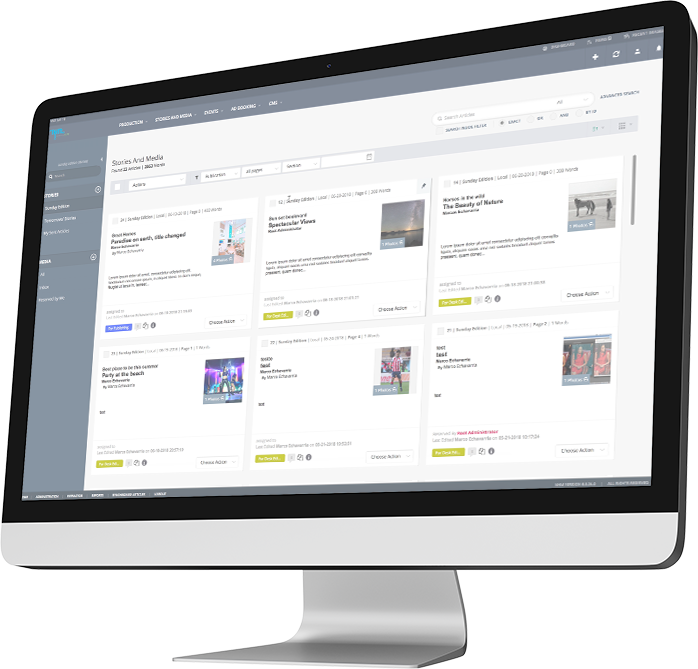 The Platform
While the Publishing Platform is a powerful and effective place for creating, editing, designing and quickly publishing your stories to different channels, it is also the place to manage the production workflow - including assignments, access rights, design elements, and more. Read more about the SUITE Publishing Platform.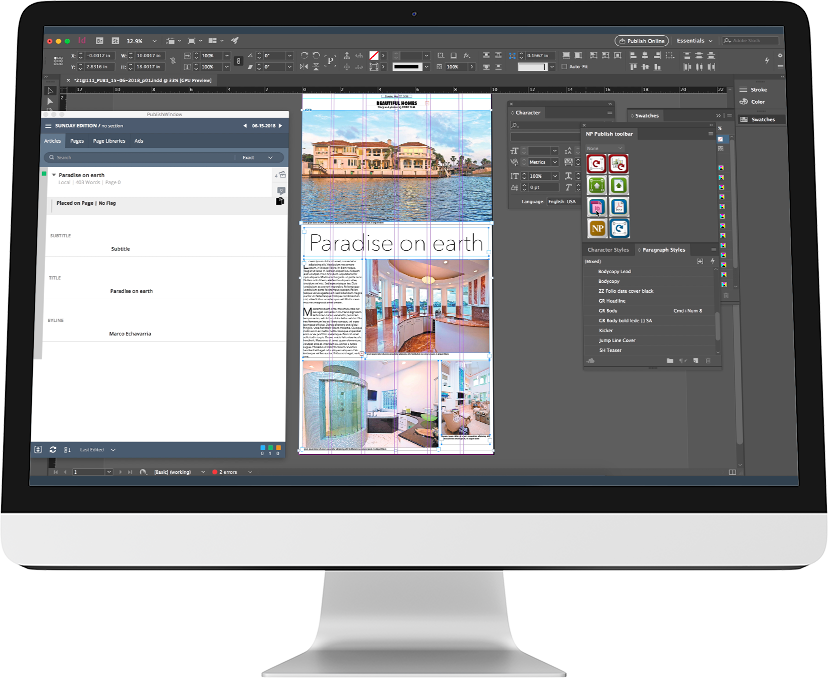 Multi-Publishing
The Multi-Publishing Module provides one place where you can manage and modify content for all of your publishing channels. Simply click to share your stories, distributing rich media content through a SUITE's live publishing module to many different distribution platforms.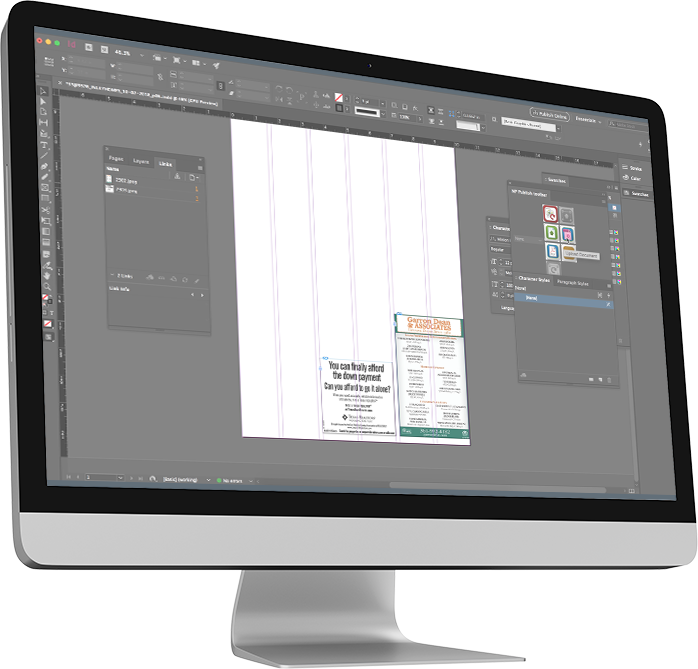 Ad Booking
Keep track of everything through one user interface. Drag and drop to place ads easly in place. Adjust column or cm size with live preview and database updates. Conflicts are highlighted. The measurements of ad revenue reported back to executives.